Regular price
Sale price
₱13,500.00
Unit price
per
Sale
Sold out
Description
Sterilizing made efficient with uPang UV Sterilizer!

Being Korea's #1 best-selling UV Sterilizer brand since 2008, uPang is the pioneer in keeping homes safe with it's versatile and waterless sterilization. uPang is fully tested and certified by the US Food and Drug Administration and health organizations from Europe, Australia, Japan and Korea.

Equipped with Dual PHILIPS UV Lights that eliminates 99.9% harmful germs, bacteria and viruses, the uPang Classic UV Sterilizer is guaranteed effective and convenient to use. Aside from being used to sterilize baby items such as bottles, food containers, teethers, clothes, and toys, it can also be used to sanitize daily essentials like mobile gadgets, face masks, face shields, keys, watches, money, receipts, even makeup!

Why uPang?
Fully tested with US FDA certification and is accredited by health organizations in Europe, Australia, Japan, and Korea

Chosen by 8 out of 10 Korean Moms among other UV sterilizer brands

Winner for 7 consecutive years of the Korean Consumer Preference Brand Awards from 2013 to 2019

The first brand to get the European S Mark approval
Key Features
Sterilize using Dual UV Lights that eliminates 99.9% germs, bacteria and viruses like Escherichia Coli, Staphylococcus, Salmonella Typhimurium, Pseudomonas Aeruginosa, and H1N1.

Dry items using Infrared Technology at a constant 40°C for a non-overheat and non-deform drying.

Deodorize with its Ventilation System to remove odor and bacteria.

Waterless and non-steam sterilization.

Fits an average of 9-12 bottles and accessories depending on bottle size.

Can be used to sterilize daily essentials such as masks, money, receipts, cards/IDs, watches, keys and gadgets.

Suggested for home, office, hospital, clinic, hotel, school, and salon use.


Function Modes

Auto (40mins) : Used for items that need to be dried and sterilized like bottles, food containers, plates, cutlery, and cups. Function includes drying (28 mins), UV sterilization (8 mins) and Ventilation (2 mins).

UV Sterilization (10mins) : Used for sterilizing dry items like mobile gadgets, clothing, face masks, face shields, money, receipts, cards/IDs, watches, make up, toys, and the like. Function includes UV sterilization (8 mins) and Ventilation (2mins).

Ventilate (10mins) : A dedicated cycle of natural ventilation system that removes odor and bacteria.
2 Easy Step Sterilization
Step 1: Put the items to be sterilized inside the unit.
Wash the item(s) thoroughly, if needed. Shake off excess water droplets before putting inside uPang UV Sterilizer facing up.
Step 2: Close the door and choose the desired function button. Wait till it's complete!

Specifications
Dimension (WxDxH): Outer 12" x 13" 15"

Capacity: Average 9-12 bottles + accessories

Sterilization: Dual (2) Philips UV Lamp

Wavelength: 253.7 nm

Drying: Infrared Bulb

Door Type: Single Outer Door

Modes: Auto, UV Sterilization, Ventilate

Voltage: AC 220V / 60 Hz

Energy Consumption: 20 - 35W

Colors: Green, Grey, Pink

Origin: Made in Korea

Local Warranty: 1 Year, starts upon the date of delivery. Coverage excludes consumable parts i.e. UV lights and Infrared bulbs

Download the digital copy of user manual here.
What's Included
1 uPang UV Sterilizer and filter, 1 Stainless Steel Basket, 1 Stainless Steel Shelf, 2 Philips UV Light Lamps and 1 Infrared Bulb (pre-installed), 1 User Manual.
Giving As A Gift

Free gift wrapping for the whole month of December, use discount code: FREEGIFTWRAP
If giving as a gift, add a Gift Wrap service here - ₱ 50.00
If this is from a Gift Registry, no need to add a gift wrap. Gift Wrapping and Delivery is FREE.
Shipping & Returns

ALLOWABLE PERIOD: 3 DAYS from the date when product is received

Valid reasons for return and exchange include the following:


Items bought at regular price
Product that is fundamentally different in nature from the product ordered;
Faulty, defective, or damaged product;
Wrong item is received; or
Change of size or color (for the same brand and item)

Some items are non-refundable and non-exchangeable. These include:

Nursing Bras
Medela Breast Shields
Shop Laurel Headbands and Clips
Wink Postpartum Binder
Chomp Pacifier Clips
Items bought during sale events, at markdown or discounted price, or Gift Cards


RETURN POLICY:

Customer can return items without a receipt. You only need to provide us your ORDER NUMBER.
Returned items must be in the same condition received, unopened and in the original, undamaged packaging, with complete accessories and attached price tag. No marks, no stains, no rips.
We do not accept returns on opened or used items.
If you are entitled to a return, your refund will automatically go back to the original form of payment used for the purchase. In the event you used multiple forms of payment, your refund may be issued across all payment methods used.


EXCHANGE POLICY:

Customer can exchange items without a receipt. You only need to provide us your ORDER NUMBER.
Exchanged items must be in the same condition received, unopened and in the original, undamaged packaging, with complete accessories and attached price tag.
We do not accept exchanges on opened or used items.
Exchange can only be made for a different size and/or color that is the same in nature from the product purchased.
Selected item/s for exchange may be of the same or higher value as the original item being returned. The price difference of item/s with higher value than the original item must be paid. Customer waives any excess amount if item chosen for exchange has lower value than the original item.
Gift Registry FAQs

1. When should I start my Baby Registry?

Starting early gives you time to consider your choices and enough lead time on wrapping and shipping your gifts. We are always available to answer your questions and offer personalized attention. You can also use our website to update your registry easily from home or work.

 

2. What does Building Roots give you when you register?

As a registrant, you will receive a number of exclusive benefits such as the following:

• 

We offer 

10% discount

 on all the products in your Gift 

Registry

.

• Your gifts will be

 

wrapped for 

free

, with note cards included

.

• If your location is within Gensan, your gifts will be

 

delivered for free

 on the day of your event. Make sure you put the complete address of your designated location while creating your registry to avoid delays.

•

 

BABY REGISTRY COMPLETION DISCOUNT:

 

As a thank you for registering with us, enjoy 

15% off

 your remaining 

registry

 items. You can avail this from the day after the event up to one month after your event.

 

3. How do I create a registry?

To Register Online: Simply click on the Gift Registry tab at the top of the page, select "Create" and you'll be on your way!

 

4. How do I add gifts to my registry?

Once you created a registry, look for the 'Add to Registry' button on each product page online.

 

 

5. How do I get personal assistance?

We are here to answer any questions you might have and share our expertise on things you might not know. You're sure to get one-on-one assistance in our store, just book an appointment on a specific date and time that works best for you.

You can also send us a message through Instagram or Facebook and we'll help you as best as we can.

 

6. How do I update my personal information on my registry?

- Log into your account online and open the 'gift' icon on the right side of the page.

- Click 'Edit Registry.'

 

- Click 'Edit.'

- Then, you can change your information and click 'Update' at the bottom of the page.

 

7. How do I mark items as purchased?

Items purchased directly off of your registry will automatically update as purchased, once the order is placed.

 

8. Where will my gifts be shipped?

When creating your registry, you will be asked for your Shipping Information. The address you will list there is where any gifts purchased from your registry will be shipped.

 

9. How do I let my friends and family know I'm registered at Building Roots?


When it's time to share your registry, we make it easy! Log into your registry and copy your registry email to share. Click any of the social media buttons to share the link.

 

 

10. When will I receive my discount codes?

Your discount codes will be sent to your email address. Please double check the email address you input while creating your registry.

You will receive your 10% discount code for your guests and your 15% discount code to purchase remaining items on your registry both online and in store within 2 weeks after you made your registry. If you register within 2 weeks of your event, you will receive the online discount approximately 5 days after you create it.

 

11. How long will my registry be available?

Registries are active on our website and in our stores for 3 more months after your event date.

 

12. Can I have more than one gift registry?

No, you can only have one (1) gift registry per event.

Note: If you have made a registry with us before and you'd want to make another one, please delete your previous registry, so you can make a new one. See below on how to delete or cancel your registry.

 

13. How do I delete or cancel my registry?

- Log into your account online and open the 'gift' icon on the right side of the page.

- Select 'Edit Registry'.

- Click on 'Edit'.

- Locate and click on 'Delete Registry'. This will cancel and delete your registry.

 

14. Can I return a registry gift I received if I don't have the receipt?

We should be able to track down the purchase transaction in our system. You still may be able to return or exchange new and unopened items without a receipt. Please see our Returns Policy.

 

15. How do I find and purchase from a Registry?

Find the step-by-step instructions here.

 

If your question is remained unanswered, kindly contact us through our Facebook or Instagram. You can also contact us here.
Rewards Program FAQs

1. How can I earn rewards?

Earning rewards is easy! Here are a lot of ways on how to earn:

a.) Create An Account = 500 points

b.) Place an order to receive 5 points for every ₱1 you spend. This is equivalent to getting 5% back on every purchase. 

c.) Follow us on Instagram = 500 points

d.) Like us on Facebook = 500 points

e.) Birthday = 10,000 points on your birthday. It is equivalent to ₱100 off discount. 

**Note that you won't earn points if your birthday is within 30 days after you Enter your Info.

f.) Refer a Friend: Use your referral link, which you will find when you click the 'Refer A Friend Now' button. On every successful referral, you and your friend will get 5,000 points each. It is equivalent to ₱50 off discount each.

To learn more about earning rewards, click here.

 

2. How can I sign up for rewards?

Click here to follow along a step-by-step tutorial on creating a rewards account.

Or click here to create an account.

 

3. I redeemed and used a coupon code higher than my order total, what happened to the rest of my reward?

If you redeemed a coupon code higher than the checkout total of your cart, and used it on your purchase, you will not be able to get the remaining amount of that coupon code back after your purchase. 

For example, if I redeemed a ₱100 reward and used it on my ₱75 purchase, that remaining ₱25 off cannot be used on a future purchase and you will not get those reward points back. 

 

4. I clicked 'Apply Now' on the discount code of my reward, though I didn't want to use that reward yet.

If you do not use this code now, you can always find it in 'My rewards' tab anytime.

 

5. Can I use multiple discount codes in 1 transaction?

No, you can only 1 discount code per transaction.

 

Any other concerns or questions? DM us on Facebook or Instagram. Or send us a message here.
Share
View full details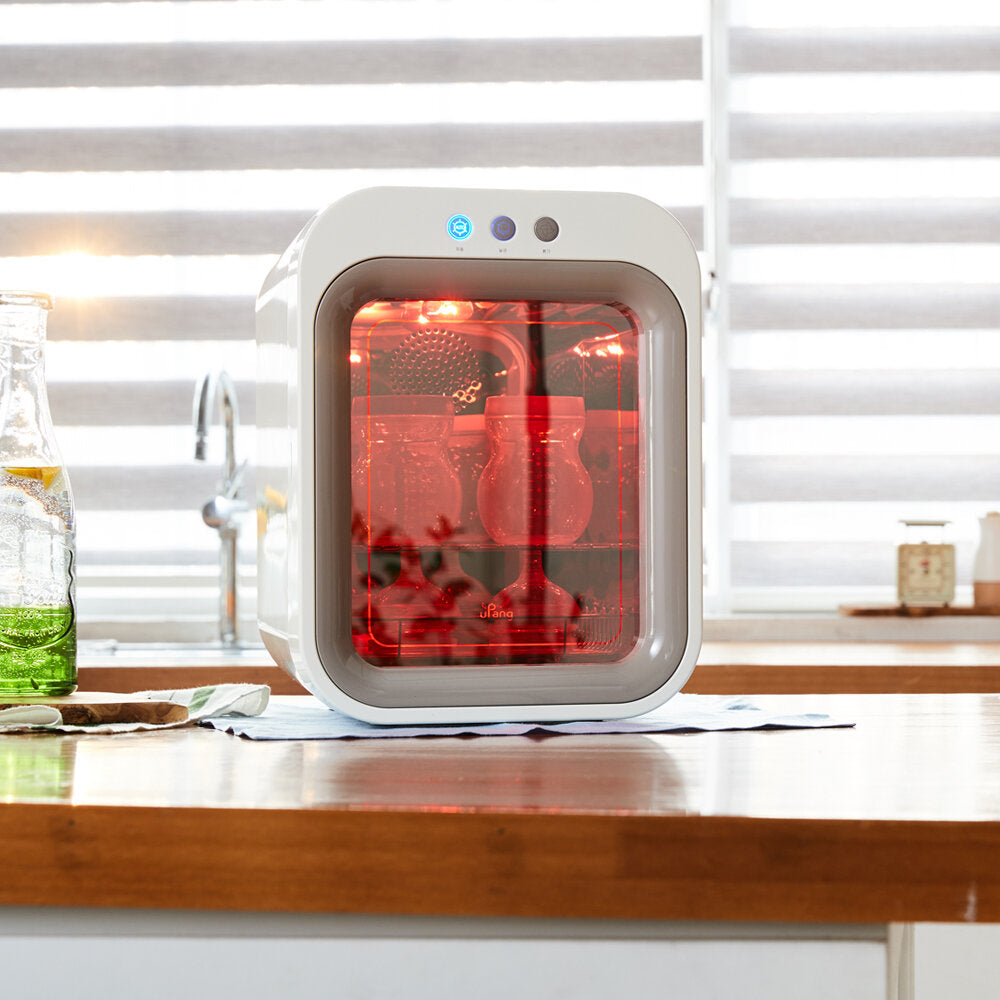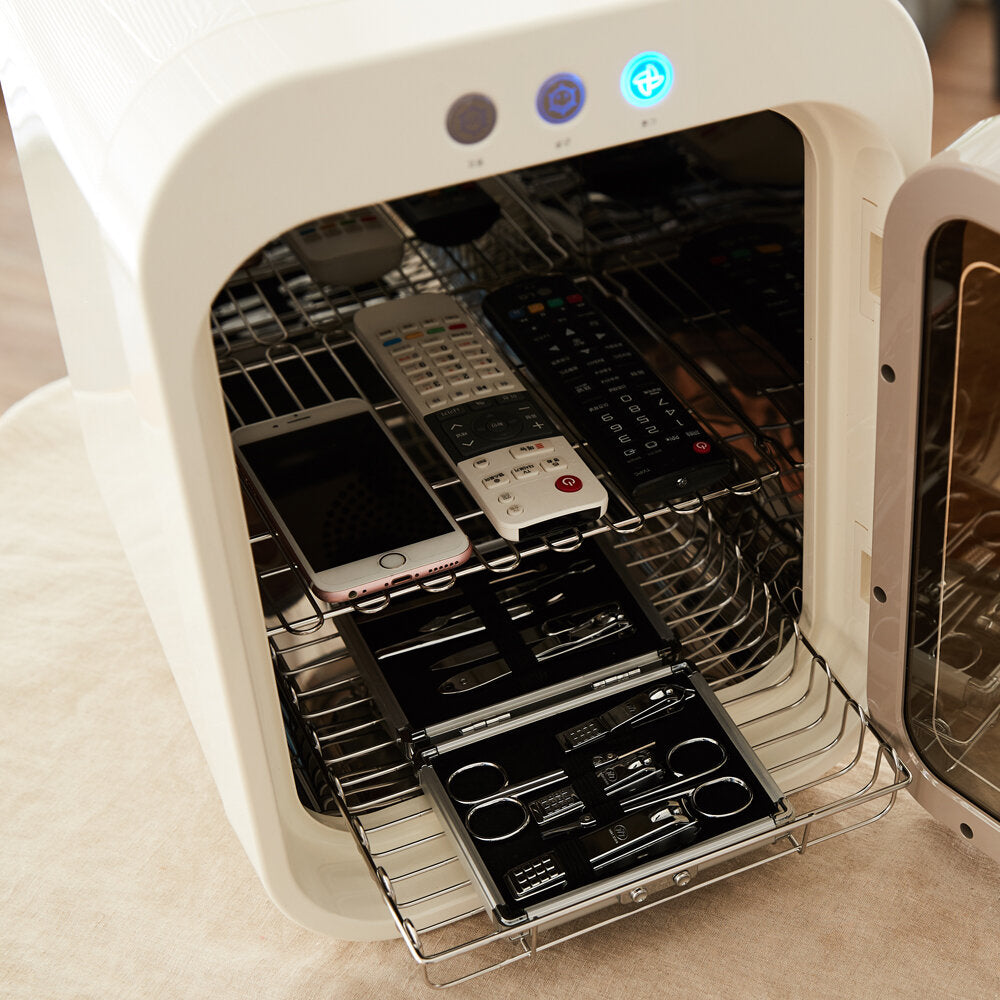 Why Shop With Us?
Find Products You Love

We research every product so you don't have to and we only bring in the best. If we have it, you're going to love it!

Enjoy Being A Parent

We know you have a million better things to worry and be excited about than hunting down brands you can trust.

Happy Baby, Happy Planet

We only carry brands that are made to be safe for babies and safe for the world.

Less Stress Transition

Don't get overwhelmed with the different kinds of baby stuff out there. Talk to us so we can help you the perfect product.